>
This past weekend was the Squaw Valley Ski Resort's annual Brews, Jazz, and Funk Festival: two days of great music and tons of microbrews. The proceeds went to the Tahoe City/Truckee Humane Society and there were plenty of dogs as proof.
Squaw Valley was the site of the VIII Olympic Winter Games in 1960. Despite the fact that it was a small mountain town with only one chairlift, two rope tows, and a fifty-room lodge, a man with a vision and a love of the valley, Alexander Cushing, was able to convince the Olympic Committee that Squaw was the best choice. His legacy is still celebrated today in Squaw. He died Saturday evening (1913-2006). Today, Squaw resort is home to some of the best skiing in the nation. Corey told me that fights break out at the bottom of chairlifts between people who so desparetly want the first runs on powder days over cliffs that seem completely unjumpable to me.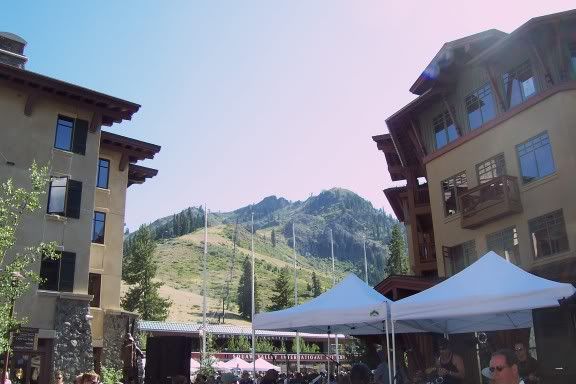 Corey and I went out on Saturday solo and were pleasently surprised to find a band we'd recently seen play at the Crystal Bay Casino was in town again. On the One from San Diego, CA is a catchy little funk band that had everyone dancing. Note the two old men getting their groove on right up front: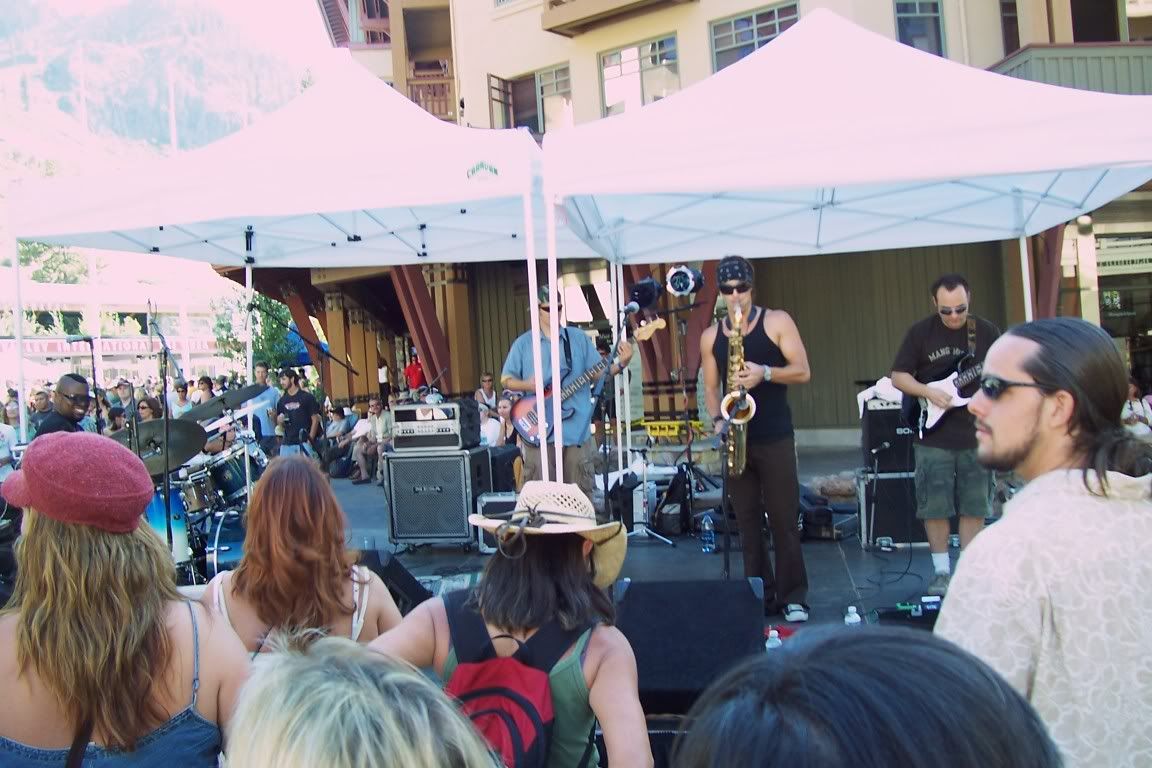 John Stanton on the drums: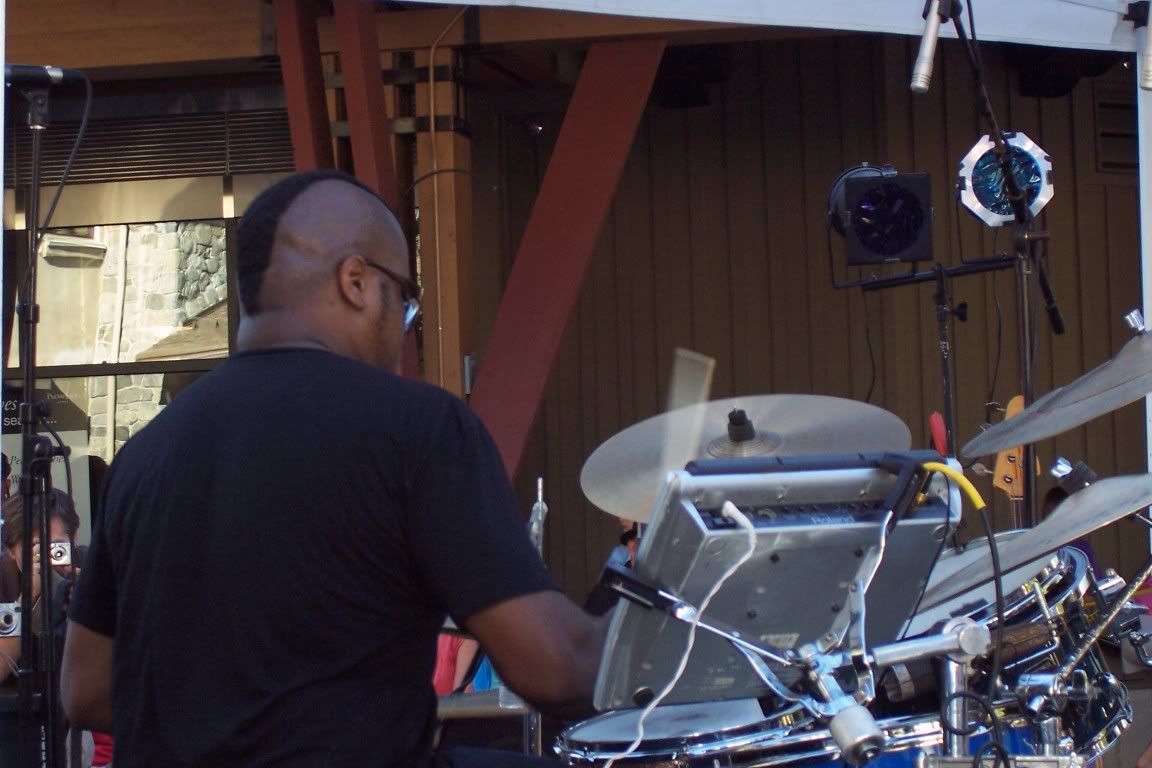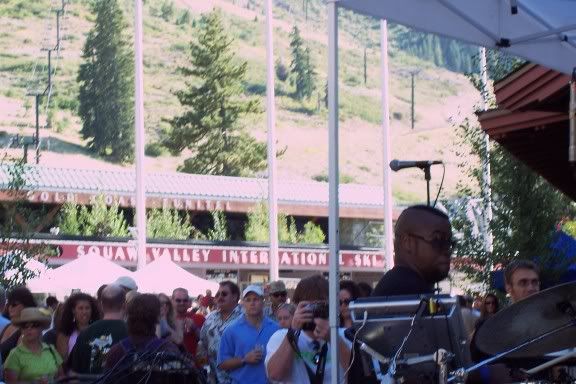 Jesse Malloy (on the right) with a guest saxaphonist:
Hippies were abundant.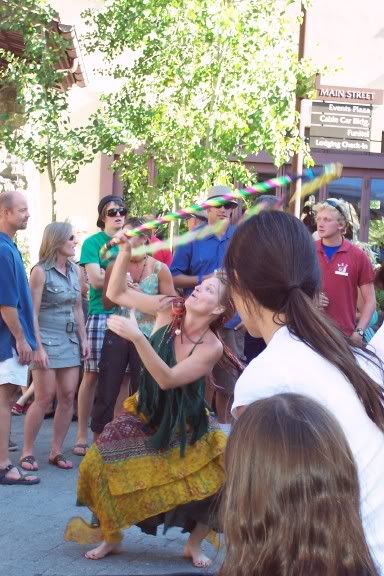 On Sunday, my mom and dad arrived. Corey and I took a nice afternoon drive to Reno to pick them up and then headed back from some more brews, jazz, and funk. Sunday was fantastic! The Dirty Dozen Brass Band from Louisiana (one of my favorites) tore it up! My mom drank lots of beer at altitude and danced her butt off.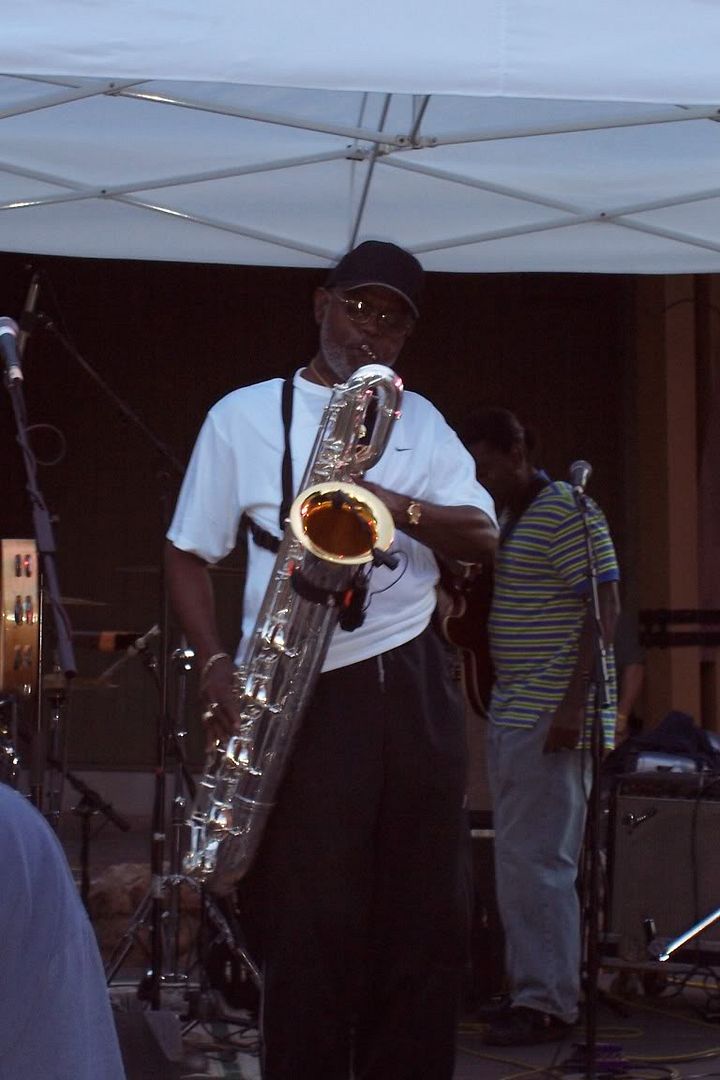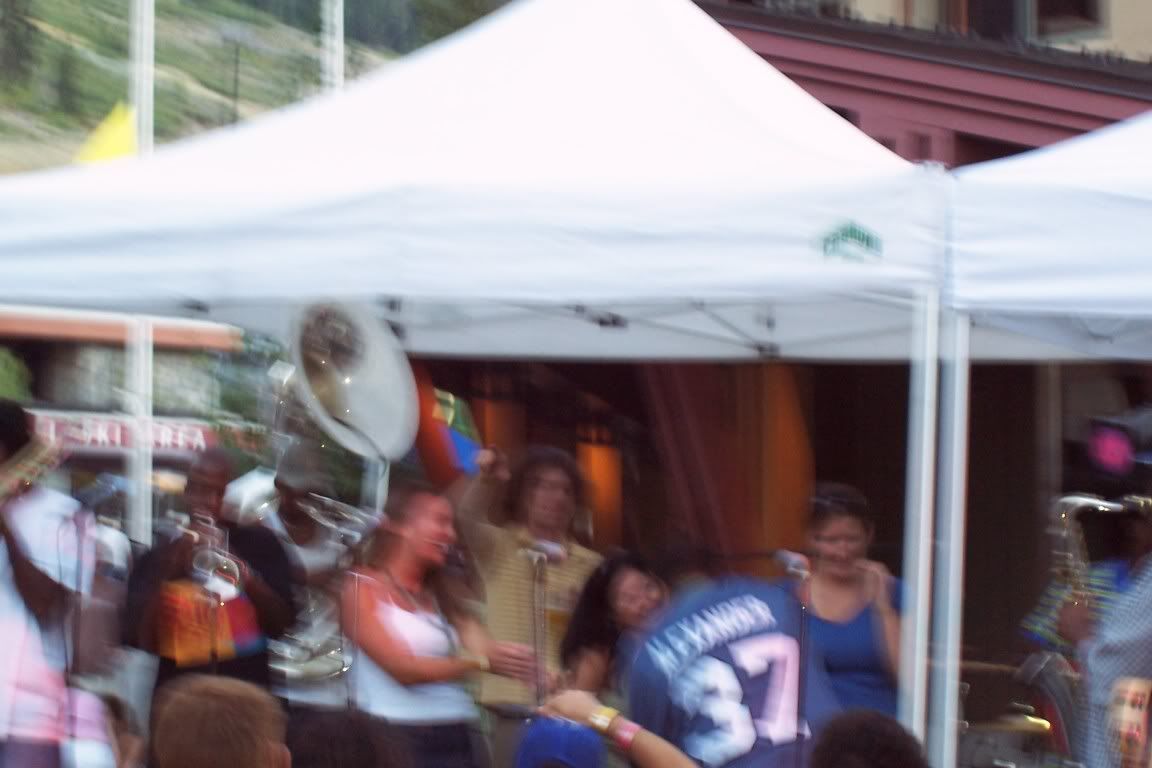 Yesterday, we all went rafting on the South Fork of the American River. My friend Kip was our guide and he did AWESOME! Most of us all fell out at least once. My parents had a blast and my friends Chris, Tom, and Suiz all came also, along with Kip's co-worker, Russell, who paddled his kayak along with our boat. Quality weekend!